Blogger Bios
Stay informed on all things family with some of our favorite family travel blogs. From the latest news and trends to the best travel tips, Preferred Family is your one-stop shop for family travel.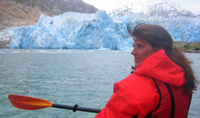 Family Travel
Lynn O'Rourke Hayes is the CEO of FamilyTravel.com. She writes a weekly syndicated travel column for the Dallas Morning News and contributes to the Huffington Post. She has worked for two hotel companies, written a book about balancing work and family, circled the globe in the Concorde, testified before Congress, and been a guest on the Today Show and CNN as well as many other media outlets. Her travels have taken her to 100 countries and to 48 of our 50 states, often with her three sons in tow.

National Geographic's Intelligent Travel
Before traveling around the world with his family, Rainer Jenss was a 13-year veteran of National Geographic. During the yearlong journey, Rainer reported for National Geographic's Intelligent Travel Blog, blogging about the experience and offering an inside look at life on the road traveling together as a family. Having traveled to over 60 countries, he founded Smart Family Travel, Inc. and works with Scholastic to direct a travel feature in Parent & Child magazine.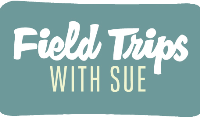 Field Trips with Sue
Sue is the mother of three boys who make any adventure more exciting. In addition to Field Trips with Sue, she does a bi-monthly Field Trips with Sue segment on the Atlanta CBS affiliate WGCL's Better Mornings Atlanta and contributes to Trekaroo, Travel Savvy Mom, and other family travel blogs. In between adventures, Sue works in marketing and PR helping clients maximize their social media programs.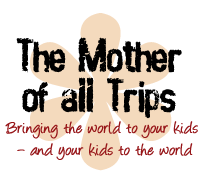 The Mother of all Trips
Mara Gorman is an award-winning freelance lifestyle and travel writer. She has been traveling with her two sons for over a decade to destinations ranging from California to Paris and has been writing about their adventures on her blog since 2008. Mara makes her home in Delaware and writes extensively about the Mid-Atlantic region of the United States. Whether around the world or around the block, her personal philosophy is that travel with kids is always an adventure worth having.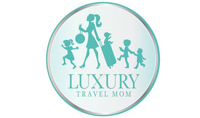 Luxury Travel Mom
Kim-Marie Evans is a freelance writer specializing in luxury and family travel. She has traveled the world with her four children to places as glamorous as the south of France and as challenging as Rwanda. Her work has appeared in Greenwich Magazine and online at many sites including TravelingMom. Her best travel secrets and hotel reviews are on LuxuryTravelMom.com. With a background in radio and television, Kim-Marie is as comfortable in front of the video camera as she is behind the keyboard.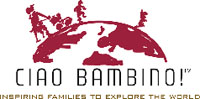 Ciao Bambino!
Ciao Bambino is a leading family travel brand and publisher of a global travel planning resource for families. CiaoBambino.com, their award-winning guide, is powered by a team of family travel experts who provide credible tips on everything from the best luxury beach resorts to fantastic city activities with kids. They specialize in profiling upscale hotels and resorts; through these detailed reviews, families get the authoritative scoop on where to stay with kids in worldwide destinations.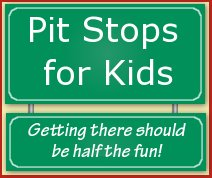 Pit Stops for Kids
Pit Stops for Kids is a go-to family travel site reviewing hotels and resorts, travel experiences, outdoor adventures, road trip and city itineraries, and on-the-road attractions for every parent who's heard, "Are we there yet?" one too many times. Founding editor Amy Whitley writes all over the web and in print media as a family travel expert...when she's not flying and driving across the U.S. and beyond in search of the best resort experiences for her three school-aged kids.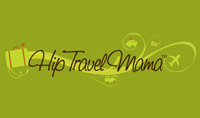 Hip Travel Mama
Anne Taylor Hartzell is a travel expert, founder of HipTravelMama.com, a blog connecting families to extraordinary travel experiences, hip hotels and inspiration with a stylish twist. A mom of two, her other "day" job includes more than 15 years experience managing PR and social media campaigns for tech and travel companies with brands such as Farecast, Bing, Expedia, Room 77 and hoteliers seeking to connect with moms and families. Anne is a frequent travel guest expert and has appeared on more than 30 news outlets across the country including; The TODAY Show, Q13 FOX News, KING 5 News, CNN.com, CNTraveler.com. Connect with Anne on @twitter, Facebook and Pinterest.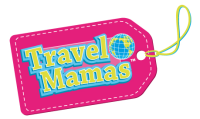 Travel Mamas
Colleen Lanin is the founder/editor of TravelMamas.com, a site for anyone who wants to travel with (or without) children…and stay sane! She is a regular contributor to the TODAY show travel blog on msnbc.com. She is also a blogging consultant and instructor.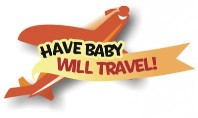 Have Baby Will Travel
Have Baby Will Travel's mission is to inspire, motivate, and help families travel with their babies, toddlers, and young children. Through it, founder Corinne McDermott has been able to combine her two greatest loves: family and exploring the world. This mother of two not only shares travel advice, trip reports, and helpful tips, tricks, and resources for traveling with small children, she is also a passionate advocate of the value these experiences can have for everyone in the family.

Poshbrood
Poshbrood is a free, curated catalog of Mom-tested and Poshbrood-approved upscale hotels, resorts, inns, cottages and villas. Founded by Huffington Post travel writer and mom of three, Elizabeth Thorp, Poshbrood has received many awards including: Red Tricycle's 2012 "Totally Awesome Award" for best family travel website and Babble's Top 25 Family Travel Blogs for 2011 and 2012. Poshbrood is a full-service travel agency, focusing on luxury family travel. Poshbrood is an affiliate of SmartFlyer, a Virtuoso agency. Follow Poshbrood on Twitter @Poshbrood and on Facebook.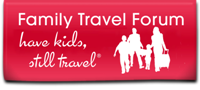 MyFamily Travels
I'm Kyle McCarthy, founder and editor at Family Travel Forum, the award-winning resource for those who "Have Kids, Still Travel!" I hope you'll join us online at www.MyFamilyTravels.com, @familytravel4um or Facebook.com/FamilyTravelForum to plan better family vacations more easily. Not sure where to go? Pick up our "Complete Idiot's Guide to the Best Family Destinations" (Penguin 2011) or get in touch; we're here to help!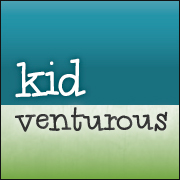 Kidventurous
Erin Gifford is a mother of four who likes to make family travel adventures both educational and fun. She shares her travel advice and ideas on her blog, Kidventurous, which was recently chosen by Parents magazine as the Best Family Travel blog. Erin's travel tips and advice have appeared in SmarterTravel.com, Parents and Fat Wallet, among others. You can find her on Twitter at @kidventurous.
---